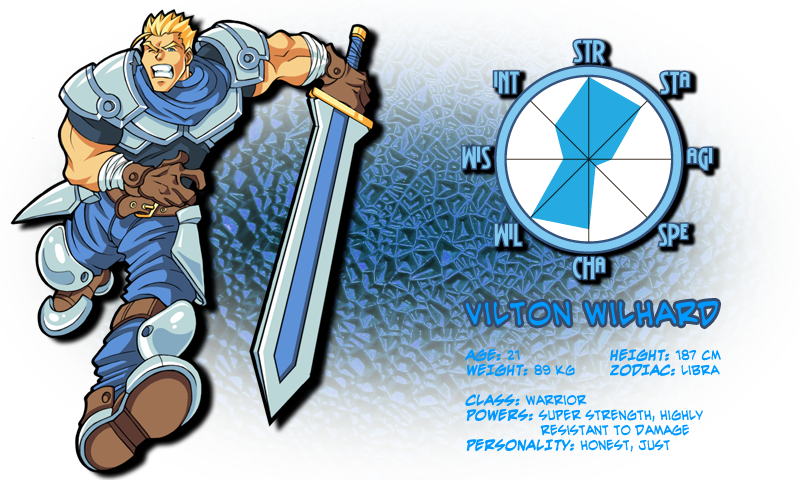 For all his life, Vilton has been an outcast and rejected by everyone because of the
precarious rumor of him being the darkborn, a child who came through a dark portal in the aftermath
the war, with incredible strenght and stamina. Even though he didn't have any memories of his previous life,
it was assumed that his intentions in Eadrom were of an ill-natured kind. Fearing the worst, Vilton
wants to recover his memories and find out who he is and where he comes from.
Dolf Utharius, the renowned champion and legendary war-hero. In his youthful days he
served as the front figure in the war against the Chaos Legion and is adored by the people which
he often finds improper, due to guilt from his past. When remnants of the Legion three decades later
seeks new ways of revenge, the front men of the government clearly show signs that Dolf's services are
no longer desirable. Filled with suspicion, Dolf finds himself once again battling the Chaos Legion to
settle the score and vanquishing his own personal demons once and for all.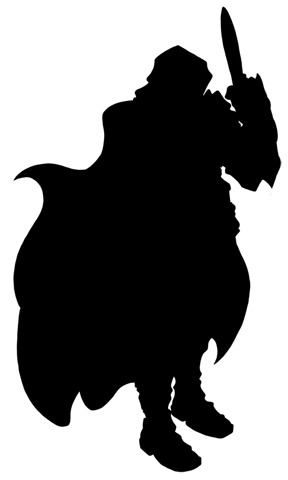 A deadly beauty. As a highly ranked soldier within the Remnants, Meridan doesn't hesitate to let others do
her bidding. However, if one would call her behaviour an act of cowardice, they're gravely mistaken.